July 2020
| | |
| --- | --- |
| | For answers to many questions, consult the CURRENT MONTHLY REVISED EDITION of the Official Traditional Catholic Directory, Listing All Traditional Latin Masses and Traditional Resources for North America. For further information, click on the TRADITIO Network's Official Traditional Catholic Directory department, provided to the TRADITIO Network by the National Registry of Traditional Latin Masses. |
For information about the protocol for sending messages to the TRADITIO Fathers, click on Ask the Fathers. First, here are some ]hints for locating items that have already been covered. The TRADITIO Network has the most varied and extensive repository of traditional Catholicism, collected over the 20 years of our existence on the internet, the longest of any traditional site. (1) Check the 16 departments listed in the TRADITIO Network's Web Site Map on our home page, www.traditio.com. (2) Check the 14 FAQs in the TRADITIO Network's Library of Files (FAQs and Traditional Apologetics) department, which answers your most common questions. (3) Use the Search engine on the TRADITIO Network's home page, www.traditio.com.
| | |
| --- | --- |
| | If you have you have personally benefited from the services of the TRADITIO Network, please support the continuation of the TRADITIO Network's Apostolate by clicking on the box to the left to made a donation easily, securely, and confidentially by bank account or credit card through PayPal. Regular contributors become Benefactors of the TRADITIO Network, and their intentions are specially commemorated at Traditional Latin Masses offered. Using PayPal reduces our administrative burden considerably, but if need to use a paper check, click on FAQ01: "How Can I Help the TRADITIO Network's Apostolate?" We have always refused to display those annoying "click" ads to raise money. We hate those ads, and we think that you do too, so we have kept TRADITIO 100 per cent free of them and rely instead on you for voluntary donations. |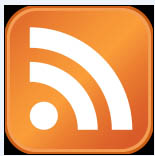 Subscribe to the Free TRADITIO RSS Feed
Enter "http://www.traditio.com/rssfeed.xml" into your Yahoo, Google, Microsoft, or Other Aggregator
---
NOW RELEASED: THE 25TH EDITION (2020)
OF THE OFFICIAL TRADITIONAL CATHOLIC DIRECTORY
THE 2020 ANNUAL USE FEE IS NOW DUE
FOR THOSE WHO WISH TO USE THE NEW EDITION
The TRADITIO Network has been informed by the National Registry of Traditional Latin Masses that the new July 2020 Revised Edition of the 25th Annual Edition (2020) of the Official Traditional Catholic Directory, Listing All Traditional Latin Masses and Traditional Resources for North America has been published. For further information, click on the Official Traditional Catholic Directory department, provided to the TRADITIO Network by the National Registry of Traditional Latin Masses. The annual use fee is now due for those who wish to use the new 2020 Original Edition and its monthly Revised Editions. Site representatives, be sure to check your traditional site's listing for correctness.
---
FEATURED GREGORIAN CHANT CD OF THE MONTH
The TRADITIO Network recommends the Gregorian chant recordings of the St. John Schola, which is recording a CD series consisting of live recordings of the type of chant pieces that may be used at traditional churches and chapels. It makes no pretense to being professional, but to what is achievable, with a little work, by the average small lay choir. The hope is that this series will serve as a practical guide for the wider use of Gregorian chant in the traditional Roman Catholic liturgy. For ordering and descriptive information on the CD series, click on A Traditional Chapel Sings Gregorian Chant. This month's featured Gregorian Chant CD is: FEAST OF THE PRECIOUS BLOOD (VOLUME X).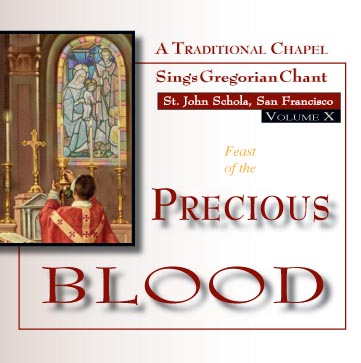 ---
---
July 31, 2020 - St. Ignatius of Loyola, Confessor
Double Major Feast
Newbishop Persecutes Courageous Presbyter
For Exposing Paedophile Crimes within His Newdiocese and Beyond
From: The TRADITIO Fathers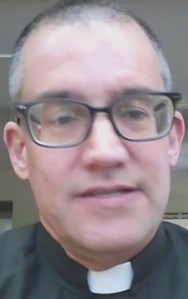 Presbyter Mark White Has Been Exposing
Newchurch's Paedophile Crimes
And Newchurch Bishops' Support of Them
So His Own Newbishop Nestout Has Persecuted Him
But White Has Not Wavered
He Is Taking His Complaint to Washington, D.C.
To Francis-Bergoglio's Ambassador
Then to Bergoglio's Own Turf at Newrome
If Nestout and Bergoglio Want to Silence Him
It's Not Working
White Is Getting More and More Publicity
By Exposing Newchurch's Continuing Crime Spree
If you think that Newchurch's Great Sex & Embezzlement Holocaust is over, think again. If you think that Newchurch has changed its spots and is trying to root out the paedophile criminals from its ranks, starting from the top on down, think again. If you think that Newchurch clergy are being encouraged to come forth with the truth, think again. The case of presbyter Mark White is just further proof that the regime of Newchurch, now headed by Francis-Bergoglio, is even more corrupt than ever, and even more sex crimes against children are being reported.
The tyrannical Newbishop of Richmond, Virginia, Barry Knestout, has engaged in outright persecution of his presbyter, Mark White. Why? Because White has continued to write about Newchurch's continuing sex crimes against children and their subornation by Newchurch prelates, including Knestout. Knestout first took awy White's two Newparishes and threw him out onto the street. That didn't stop White. Knestout then threatened to make White a layman. That isn't working either. White refuses to have the ugly truth silenced. Knestout has poked a tiger, and the tiger is now showing his claws.
Presbyter White and dozens of supporters are going to Washington, D.C., on July 31, 2020, to take the matter directly to Francis-Bergoglio's ambassador (Newapostolic Delegate) there. If Newbishop Knestout wants a fight, he's going to get one. Knestout's support of paedophile crimes is going to come out into the open even more than it is now. Moreover, Knestout himself was never validly ordained as a Catholic priest or consecrated as a bishop. He was merely "installed" under the Protestantized New Ordinal of 1968 as a presbyter and then a Newbishop. He has no more Catholic authority than does a Protestant minister or bishop.
Presbyter White was scandalized by the notorious paedophile Newcardinal Theodore McCarrick, whose crimes were known as early as the 1980s, when numerous charges by children and young seminarians against McCarrick were reported. White later became aware of the young lives that McCarrick had destroyed, but "the whole thing was covered up, over and over again," he said. [Some information for this Commentary was contributed by WUSA9 of Richmond, Virginia.]
True Catholics, if Bergoglio's ambassador refuses to see him, presbyter White and supporters will camp out in front of the Newvatican Embassy. Then they will travel to Newrome to confront Bergogliio, to bring to him personally the sting of the crimes against children that he continues to permit without consequences. Bergoglio's regime is already toppling because even many Neocons are now denouncing him. Who knows? Maybe presbyter White's confrontation will be the final straw to undermine Bergoglio's Tower of Babel.
---
July 30, 2020 - Sts. Abdon & Sennen
Simple Feast
Newchurch's Own "Altar" Server Torches Nantes Cathedral
The Newdiocese Is Currently Sede-vacante and Will Not See a Valid Consecration
From: The TRADITIO Fathers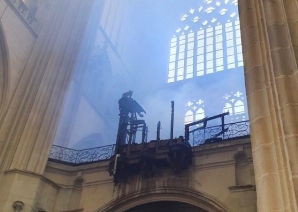 Nantes Cathedral's Organ Loft, Sans Orgue
The 15th-century Cathedral Was a Gothic Treasure
Second only to Notre-Dame de Paris
Which Was Torched in April 2019
It Was a Novus Ordo "Altar" Server There
A Rwandan Refugee Generously Taken In
Who Set Three Fires to Destroy the Cathedral
The Grand Organ and Rose Window Were Destroyed
As the Newchurch Barbarians Destroy Their Own
St. John the Baptist's words against the Church officials of his time, the Pharisees, are just as valid today against the Newchurch officials of our time: "progenies viparum, brood of vipers" (Matthew 3:7/DRV). Newchurchers destroy their own. It was not a Protestant, a Mohammedan, or a pagan that burnt down Nantes Cathedral in France, but one of Newchurch's own "altar" servers (Newchurch officially does not have altars, but "dinner tables"). Moreover, server was an ingrate refugee from Rwanda, Africa, whom the French were generous enough to take into their country, for him to become an asp to the breast.
On July 25, 2020, a Novus Ordo "altar" server admitted to setting the three fires on July 18, 2020, in the historic Gothic 15th-century cathedral situated 340 kilometres southwest of Paris. He has been arrested, indicted, and imprisoned by the local prosecutor. The Newchurch arsonist destroyed the Great Organ and the Rose Window. [Some information for this Commentary was contributed by the Catholic News Agency.]
True Catholics, an interesting sidelight of this affair is that the Newdiocese has been sede-vacante since November 2019. As a result of the fire, Francis-Bergoglio's Newbishop appointee cannot be "installed" in the cathedral. He will have to be "installed" elsewhere under Newchurch's invalid Protestantized New Ordinal, as Newchurch has not consecrated valid bishops under the Sacrament of Holy Orders since 1968, when it adopted the Protestantized New Ordinal). Is Heaven trying to tell Newchurch something?
---
July 29, 2020 - St. Martha, Virgin
Semidouble Feast
World Architects Shocked at Newchurch's Decision
To Demolish Vietnam's Historic Traditional Cathedral
From: The TRADITIO Fathers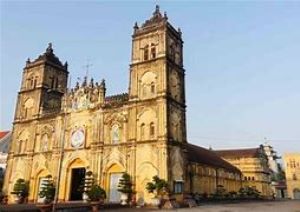 Historic Bui Chu Cathedral
Constructed in 1885
At the Birthplace of Catholicism in Vietnam
Is Being Demolished by Newchurch
Over the Outcries of World Architects
The Cathedral Is a Cultural Heritage
Which Blends French Baroque
With Vietnamese Elements
For years now Newchurch has been part of what is called the "Cancel Culture" movement, whose purpose is to destroy Western Culture. Newchurch is destroying traditional, historic churches all over the world, the latest example being Vietnam's historic Bui Chu Cathedral. Architects around the world and cultural-heritage experts pleaded with Newchurch, currently led by the Marxist/Modernist Francis-Bergoglio, to spare the historic church, but to no avail.
The cathedral, constructed in 1885, is an architectural treasure that blends French Baroque with Vietnamese elements. It is situated at the birthplace of Catholicism in Vietnam, in what is now Hanoi Province. Demolition should be complete by early August 2020. [Some information for this Commentary was contributed by Artnet News.]
True Catholics, one Vietnamese official was courageous enough to speak out, comparing what Newchurch is doing to the torching of Notre-Dame de Paris. In the case of Notre-Dame, Francis-Bergoglio did not visit it and did not offer funds to help in its reconstruction. As Vietnam is officially a Communist country, suspicions abound that the Marxist Bergoglio favors the demolition of the Bui Chu Cathedral as part of Newchurch's "Cancel Culture" programme.
---
July 28, 2020 - St. Nazarius & Companions, Martyrs
Simple Feast
Francis-Bergoglio's Head of Marriage and Family Sciences Posts Paedophile Image
Which Twitter Had to Censor; It Is by Not Newarchbishop Paglia's First Faux Pas by a Long Shot
From: The TRADITIO Fathers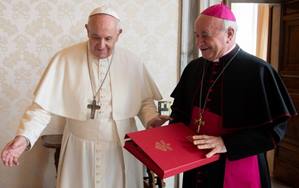 Newarchbishop Vicenzo Paglia (Right)
Bergoglio's Devil's Disciple
Is in Trouble Again
He Posted a Paedophile Image on Twitter
Which Had to Be Censored for Obscenity
Yet Paglia Is Bergoglio's Personally-appointed
Head of Marriage and Family Sciences
As if Newchurch's Great Sex & Embezzlement Holocaust weren't bad enough, now Francis-Bergoglio's own President of his Pontifical Council for Life has been caught posting a paedophile image on Twitter, which shows a naked man and woman lying together with four naked young boys hovering over them. The image was considered so obscene that Twitter censored it with a warning label. Newarchbishop Vincenzo Paglia was personally appointed to the position by Bergoglio and then, in 2016, was jointly appointed as Chancellor of the new John Paul II Pontifical Theological Institute for Marriage and Family Sciences in Newrome.
This is not the first time that Paglia has been involved in pushing pornography for Newchurch. As previously detailed in these Commentaries, he commissioned in 2017 a pornographic mural, described as "disgusting" and "blasphemous," for his Newcathedral in Amelia, Italy, which depicts a nude Christ carrying to Heaven nude and semi-nude homosexuals, transsexuals, prostitutes, and drug dealers, one of whom is Paglia himself, "interacting" with each other. Moreover, Paglia oversaw the release of a sexually-explicit sex-education program, described as "thoroughly immoral," for Francis-Bergoglio's 2016 World Youth Day. [Some information for this Commentary was contributed by LS News.]
True Catholics, Paglia is a veritable Devil's Disciple to Francis-Bergoglio by pushing such heretical positions as giving the Novus Ordo cookie and Kool-Aid to bigamists, encouraging presbyters to participate in assisted suicide, and denouncing the teaching that Judas Iscariot is in Hell as "heretical." After six years of his personal appointments, the heretic Newpope Bergoglio's leaders at Newrome are by now quite a coven of heretics, embezzlers, and paedophiles!
---
July 27, 2020 - St. Pantaleon, Martyr
Simple Feast
Historic Nantes Cathedral Has Been Torched and Its Great Organ Destroyed
Apparently by Atheistic Anarchists Who Wish to "Cancel" Western Civilization
From: The TRADITIO Fathers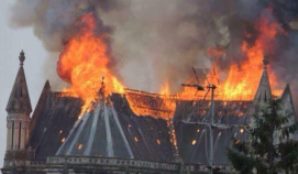 The Historic 15th-century Gothic Cathedral
At Nantes, France
Was Torched, Apparently by Atheist Anarchists
Who Set Three Fires
And Destroyed the Grand Organ
It Took Almost All Day
For the Fire to Be Extinguished
It Was just over a Year Ago
That Notre-Dame Cathedral in Paris
Was Torched, Perhaps by Atheist Anarchists
Determined to "Cancel" Western Civilization
In Favor of Marxist Gulags
Arson has been assigned as the most likely cause for the fire on July 18, 2020, that shattered the stained-glass windows and the grand organ of the Cathedral of Sts. Peter & Paul in Nantes, France, 340 kilometres southwest of Paris. The Gothic cathedral, built to replace a Romanesque predecessor, was started in 1434 and took until 1891 to complete.
Fires were apparently set at the site of the grand organ and a smaller organ and near the altar. Massive flames engulfed the historic cathedral at around 07:30 local time and were not extinguished until late in the afternoon. The cathedral had suffered major damage in 1944 from Allied bombing and in 1972 from a workman's blow torch. [Some information for this Commentary was contributed by Reuters.]
True Catholics, Notre-Dame Cathedral in Paris was also partially destroyed in a massive fire on April 25, 2019, whose cause could also be arson. Fortunately, Notre-Dame's great organ was not seriously damaged. Many historic Catholic churches have been torched lately by atheist anarchists in Europe and the United States, which the irreligious secular governments have not been able, or have not vigorously tried, to stop. These are more instances of the work of "Cancel Culture" seditionists, who are determined to "cancel" Western Civilization in favor of Marxist gulags, while even religious leaders like the Marxist Francis-Bergoglio sit on their hands and watch the flames.
---
JULY 26, 2020 - ST. ANNE, MOTHER OF THE BLESSED VIRGIN MARY
DOUBLE FEAST OF THE SECOND CLASS
Several of Newchurch's Unsaints Are Being Exposed as Paedophiles
Now Newchurch Is Considering a Process of "De-can-onizing" Its Fakes
From: The TRADITIO Fathers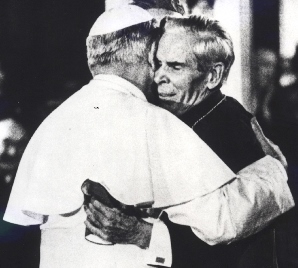 Newarchbishop Fulton Sheen (1895-1979)
Noted Catholic Oratory and Television "Personality"
Of the First Half of the Twentieth Century
Was Proposed for Newchurch Con-anization
But His Cause Was Abruptly Halted
When Several Newbishops and Civil Authorities
Questioned His Sanctity
Newchurch Has Been Rushing through Faulty Investigations
Rather than Allowing Centuries to Pass
To Ensure the Unquestioned Sanctity of Its Candidates
Now Newchurch Is Considering "De-con-anizing"
Several Evil Individuals
The Catholic Church has through the millennia been extremely careful about its canonization process. No one was declared a Saint unless he had demonstrated unquestioned heroic virtue in the Faith, confirmed by usually centuries of detailed and penetrating investigations. That all changed when the Newchurch of the New Order replaced the Catholic Church as the "institutional Church" on November 21, 1964.
Newchurch now uses an entirely different, and corrupt, process for designating its Newsaints (Unsaints). The number of miracles has been severely reduced, the office of the Devil's Advocate to oppose canonization has been eliminated, and heroic virtue in the faith is no longer required. As a result, Newchurch has "con-anized" atheists, Marxists, and paedophiles. For further information on this topic, click on FAQ10: How Do You Explain These Traditional Catholic Beliefs? in the TRADITIO Network's Library of Files (FAQs and Traditional Apologetics) department, in the section "'Canonizations' - New Order."
For many years Newchurch has pulled the wool over the eyes of its clueless Newchurchers, but now the truth has come out for all to see. Since the archives of Pope Pius XII have been opened to public scrutiny, all Hell has broken loose. The skeletons in the closet have come out in a virtual Danse Macabre.
To take a case in point, one Fr. Joseph Kentenich, associated with the supposedly Marian Schonstatt Movement, was known by Newchurch to be a paedophile criminal when the cause for his con-anization was opened in 1975 under Paul VI-Montini. In fact, it was only when Pius XII's archives were recently opened up that Kentenich's paedophilia and abuse of power was revealed to the public. Yet Newchurch has still not rejected Kentenich's cause.
Perhaps the most noted cause that had to be halted was that of Newarchbishop Fulton Sheen, a well-known Catholic orator and television "personality" of the first half of the twentieth century. Late in 2019 Newchurch was rushing to beatify Sheen in December, but those plans came to a screeching halt when Newchurch and civil authorities brought to light as yet unrevealed charges involving Sheen's time as Newarchbishop of Rochester, New York, from 1966 to 1969.
The cause of the two founders of the Sodalitium Christianae Vitae was halted when they were charged with sex crimes. In another cause, two of a group of supposed "martyrs," who had already been Novus Ordo beatified, were halted because of sex-crime charges. [Some information for this Commentary was contributed by the Catholic News Service.]
True Catholics, the Kentenich case illustrates how the malign forces in Newchurch do not even hesitate to blaspheme the Blessed Virgin Mary by associated her name with the most vile activities. Moreover, Newchurch is in such a rush to con-anize unworthy candidates to glorify itself that it is not allowing centuries of investigations to shake out the facts. It is now even talking about something unheard of in 2,000 years: the "de-con-anization" of Unsaints who were con-anized by fraud. Meanwhile, the clueless Newchurchers are swallowing the heretic Newpopes' propaganda instead of choking on it. Newchurch would be wise to place at last a century's moratorium on any further of its phony Newsainsts.
---
JULY 25, 2020 - ST. JAMES THE GREATER, APOSTLE
DOUBLE FEAST OF THE SECOND CLASS
Francis-Bergoglio Sends out His Hit Man to Silence Opposition
"Vice-newpope" Wants to "Eradicate" Those Who Attack Bergoglio as a Fake Newpope
From: The TRADITIO Fathers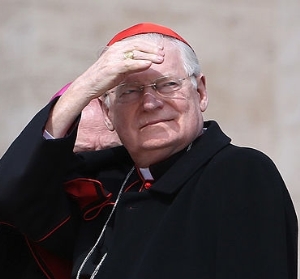 Francis-Bergoglio's Hit Man and "Vice Newpope"
Is Looking for Catholics to "Eradicate as soon as Possible"
He Has Lashed out at Those Who Believe
That Francis-Bergoglio Is Not a Pope
At a Time when Bergoglio's Critics
Both inside and outside Newchurch
Both Lay and Clergy
Have Become So Bitterly Outspoken
That They Have Attacked Bergoglio's Validity
And Have Caused an Upheaval in Newchurch
Francis-Bergoglio is well aware that there are many, even in his own New Order sect, who do not regard him as a legitimate pope. So outspoken have his critics, both inside and outside Newchurch, both lay and clergy, become that Bergoglio send out his Vice Newpope to attack his enemies. Newcardinal Angelo Scola, who is reputed to have received the second largest number of votes in the 2013 Newpapal election, twice, on July 13 and 18, 2020, attacked the opponents of Bergoglio. Scola, the former Newcardinal of Milan, Italy, pontificated: "The pope is the pope," who is owed "affection, respect and obedience."
However, it has apparently not occurred to Scola that Bergoglio is certainly not "the pope," but only the Newpope of the Newchurch of the New Order. Bergoglio was never ordained as a Catholic priest nor consecrated as a Catholic bishop, but, like Scola himself, merely "installed" under the invalid Protestantized New Ordinal of 1968. Thus, it is argued that if he is not a true bishop, he cannot be the Bishop of Rome and cannot, therefore, be "the pope." Now that Bergoglio has outed himself as a Marxist, he may not even be a Newpope according to the theological precept: "Papa hereticus depositus est [an heretical pope is (automatically) deposed].
Scola threatened Bergoglio's opponents in what sounded like the declaration of a pogram that these opponents should "be eradicated as soon as possible." Scola admitted that Newchurch is in an upheaval because of "the polemics and divisions that are becoming ever more bitter." At the heart of the upheaval, Scola says, is a return to the debate about the legitimacy of the Vatican II Anti-council. (This debate was never resolved because the heretical Newchurch bullied most traditional Catholics into silence and persecuted them.) [Some information for this Commentary was contributed by America.
True Catholics, Paul VI-Montini, JPII-Wojtyla, and Benedict-Ratzinger were bad enough, but the Marxist Francis-Bergoglio is so evil, as is clear now even to many outside Newchurch, that he has provoked outright rejection, not only among traditional Catholics but also among a growing number of his own Newchurchers. Bergoglio has admitted publicly that he knows there are those who do not believe him to be a valid pope. Thus, in the final days of his regime, he is having his hit man lash out at those who demand the eradication of the Newchurch of the New Order and the restoration of the Catholic Church.
---
July 24, 2020 - Vigil of St. James, Apostle
Francis-Bergoglio Is Conniving with the Communist Chinese Regime
Which Has Ordered Christians to Remove Images of Christ from Private Homes
From: The TRADITIO Fathers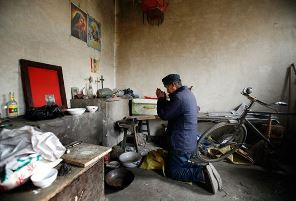 The Communist Chinese, with Francis-Bergoglio's Tacit Blessing
Have Begun to Raid Private Homes to Ensure that No Christian Images
Are Being Harbored in Them
Since the Marxist Bergoglio Sold out His Newchurch
To the Communist Chinese in September 2018
The Tyrannical Communists Have Accelerated an All-out Purge
Of the Worship of Christ
And Replaced It with Worship of the Bloody Tyrant Mao Tse-tung
And the Current Totalitarian Dictator Xi Jinping
The Communist Chinese, now emboldened by Francis-Bergoglio's September 2018 sellout of his Newchurch to them, have taken the next step in their campaign of suppression of Christianity in that imprisoned country, to apply President John Kennedy's description of Communist Cuba. Red China is now raiding homes to ensure that all images of Christ and His Cross are replaced with portraits of the bloody tyrant Mao Tse-tung and the current totalitarian dictator Xi Jinping. This is part of the Chinese Communist Party's programme of "Sinicization" -- from the Latin word for the country of China, Sinae -- forcing the Chinese to worship the Communist dictators rather than God.
The programme, which has been gearing up since at least April 2020, is tacitly blessed by Bergoglio through his 2018 sellout of Newchurch to the Communists, for which he is receiving 2,000,000,000 dollars per year. The programme also includes rewards for those who inform on underground Christian churches and who persecute Christians. [Some information for this Commentary was contributed by Breitbart.]
True Catholics, one elderly woman was even cut off from needed medical aid after she said, "Thank God" in public. The tyranny of the Communist Chinese government has been increasing markedly since the Marxist Newpope Francis-Bergoglio has refused to criticize the anti-Christian persecutions. He even struck out a comment critical of the Chinese persecution of Christians from a recent Angelus screed. Truly, the Chinese Christians have reverted to the catacombs and persecutions of the early Church.
---
July 23, 2020 - St. Apollinaris, Bishop & Martyr
Double Feast
Newvatican Exonerates Its Own Newprelates in Embezzlement Crimes
But Charges as Scapegoats Minor Lay Officials
From: The TRADITIO Fathers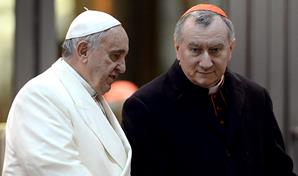 Francis-Bergoglio Has Let off His Accomplice
Newcardinal Pietro Parolin, His Secretary of State
In the Multimillion-dollars London Embezzlement Scheme
While a Minor Lay Financial Official Is Charged
The Previous Secretary of State Tarcisio Bertone
Was Also Let off in the Bambino Gesu Hospital Scam
While a Minor Lay Official Was Charged
As Newchurch's Great Sex & Embezzlement Holocaust
Continues Unabated
Newvatican has failed to charge any of its high Newprelates in the its London real-estate embezzlement scheme, but it has found a little scapegoat, an Italian financeer, who denies wrongdoing. Hundreds of millions of dollars were lost when Newchurchers' money was lost in the scam. Sources have indicated that the charges against Gianluigi Torzi were fabricated to cover up the involvement of Newvatican Secretary of State Newcardinal Pietro Parolin, an appointee of Francis-Bergoglio shortly after he became Newpope in 2013.
The multimillion-dollar London scheme also involved the public revelation of sensitive financial intelligence. The criminal activities of the embezzlers at Newvatican and their cronies were splashed onto the front pages. Then the criminals started pointing the finger at each other. Not a pretty picture.
True Catholics, in the 2017 Bambino Gesu Hospital scandal, the previous Newvatican Secretary of State, Tarcisio Bertone, also got off scot free. He was accused of embezzling some half a million dollars from the hospital foundation to renovate his palace, whereas the hospital foundation president, a layman, was convicted of wrongdoing. The corruption of Newchurch, now led by a self-admitted Marxist, Francis-Bergoglio, is staggering. His presbyters, Newbishops, and Newcardinals continue to rape, sodomize, and otherwise sexually assault children with impunity. His top officials and -- some say, even Bergoglio himself -- engage in embezzlement of hundreds of millions of dollars from charitable funds, as Newchurch's Great Sex & Embezzlement Holocaust continues unabated.
---
July 22, 2020 - St. Mary Magdalen, Penitent
Double Feast
"Communion" Has Become a Laughing-stock in Newchurch
As Do-It-Yourself-"Communion" Cookies Are Now Being Offered
From: The TRADITIO Fathers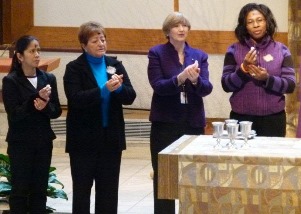 Newchurch Has Gone Far Past
Condemned "Communion in the Hand"
Now Newchurch Is Providing
Do-It-Yourself Mess Kits
Complete with a Fake "Consecration"
No Wonder Millions Are Leaving Newchurch
The "Sacrament" in Newchurch
Was Never More than a Mere Cookie
Now It Is a Complete Joke
And the Truth Is Finally Dawning
Even on the Clueless Newchurchers
Of course, it's invalid. In fact, it's downright silly. The Do-It-Yourself-"Communion," implemented in the Biloxi, Mississippi, Newdiocese gives yet another reason why millions of Newchurchers are deserting Francis-Bergoglio's Newchurch of the New Order as fast as they can.
This is how it goes. Every family is provided with a zip-lock "Mess bag" and "vessel," which contains everything needed. A husband and wife are designated as "eucharistic ministers" for their family. They hold up the "unconsecrated" cookies from the zip-lock bag while the presbyter fakes a "consecration." The adults "communicate" each other and their kids. The dirty bag and vessel are recyclable for the following week.
True Catholics, even the Protestants are more "reverent" than this. The respected Pew Research survey has documented a plummeting belief in the Mess and "Sacraments" among Newchurchers, including Novus Ordo presbyters. Newchurch has gone far beyond the condemned "communion in the hand." It was all predictable -- and was predicted long ago on TRADITIO as the next logical step.
---
July 21, 2020 - St. Praxedes, Virgin
Liturgical Rank
Investigation Exposes Network that Allowed Paedophile Newcardinal to Operate
U.S. Conference of Catholic [Sic] Bishop Suborned Disgraced McCarrick's Activities
From: The TRADITIO Fathers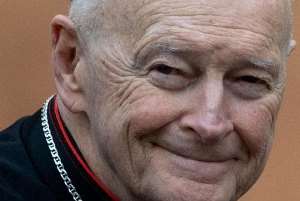 An Investigative Study
Of Newcardinal Theodore McCarrick
Who Was Belatedly Removed from Office
After Numerous Charges of Sex Crimes
Against Children and Young Newseminarians
Revealed that there Was a Support Network
Operating within the U.S. Conference
Of Catholic [Sic] Bishops
To Support the Cover-up
Of the Crimes by Newbishops
And the Failure of the Newbishops
To Investigate Such Crimes
Over 40 Newcardinals and Newbishops in the U.S.
Have Been Implicated in Such Crimes
An investigation, released July 17, 2020, has revealed that the U.S. Conference of Catholic [Sic] Bishops "networked" to facilitate the sex crimes of pervert Newcardinal Theodore McCarrick, of Washington, D.C. The investigative report was published as "Power, Preferment, and Patronage: Catholic Bishops, Social Networks, and the Affair(s) of Ex-Cardinal McCarrick" by St. Mary's University, London and Swinburne University of Technology, Melbourne, in cooperation with Cornell University in Ithaca, New York.
The academic report compares McCarrick's networks with other Newchurch bishops in the United States to the Italian Mafia and the Communist Chinese leadership. The report found an "ego-network" or "personal community" or "clique" for McCarrick, of 43 Newbishops networking with each other that had an important effect on the cover-up of paedophile crimes by Newbishops and on the Newbishops' failure to investigate such crimes. Serious charges against McCarrick were well known in the highest ranks of the Newchurch hierarchy, which did not penalize him, but connived directly or indirectly with him. [Some information for this Commentary was contributed by LS News.]
True Catholics, the investigative report concludes that the risk of "other McCarrick-esque cases" is real. Over forty Newbishops in the United States alone have already been accused, removed, or criminally charged. The U.S. currently has 265 active Newbishops. The report confirms that, as far as Newchurch is concerned, the fish does really stink from the head.
---
July 20, 2020 - St. Jerome Emilian, Confessor
Double Feast
The Number of Newseminarians in Europe's Most Populous Country Sinks Two-thirds in a Decade
Newchurch in Germany Is Failing So Fast that All but Three Newseminaries Are Being Shuttered
From: The TRADITIO Fathers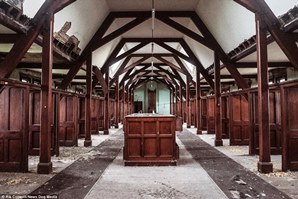 A Deserted Newseminary
Its Novus Ordo Dinner Table Abandoned
Its Choir Stalls Empty
Plaster Falling from the Ceiling
The German Bishops' Conference Has Announced
That So Few Men Want to Be Associated
With Francis-Bergoglio's Newchurch
That It Is Closing All of Its Newseminaries but Three
With No New Presbyters, Newchurch Is Doomed
On July 9, 2020, the Newchurch newspaper Die Tagespost announced that three out of every ten Newchurchers, or 8.5 million German Newchurchers, are preparing to leave Francis-Bergoglio and his New Order sect. Germany is Europe's most populous country and is considered a bellwether for what is already happening and will soon happen to other countries in Europe.
Six days later, on July 15, 2020, the German [New]bishops' Conference announced that the number of Newseminarians has sunk from 594 in 2011 to 211 in 2020, in what was called a "steady decline." So, in just a decade, the number of Newseminarians has dropped by two-thirds. With almost one-third of German Newchurchers abandoning Francis-Bergoglio and his Newchurch and with a two-thirds drop of Newseminarians, the future of Newchurch in Europe's most populous country is quickly sinking into oblivion. As a result, the German Newbishops are planning to close all Newseminaries but three. [Some information for this Commentary was contributed by the French daily La Croix.]
True Catholics, it was from Germany and Germanic countries that the Vatican II Anti-council was engineered, with one of its leaders being Fr. Josef Ratzinger, of Regensburg, Germany, later to become the Second Paedophile Newpope under the moniker Benedict. It was his failure as Prefect of [New] Doctrine and Newpope from 1982 to 2013 that saw German children by the thousands raped, sodomized, and otherwise sexually assaulted. It is no surprise that the Germans have finally turned their back on the heretic Newchurch of the New Order and its Newpopes.
---
July 19, 2020 - Seventh Sunday after Pentecost
Semidouble Sunday
U.S. Navy, in Its Rogue Attempt to Stifle Religious Worship
Has Been Brought to Its Knees by a Courageous Military Man
From: The TRADITIO Fathers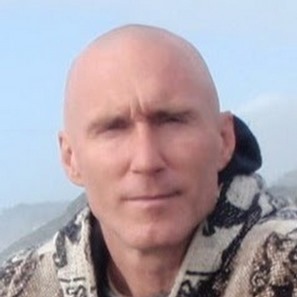 Major Daniel Schultz Fought for Religious Worship
And in the Process Brought the U.S. Navy to Its Knees
The Navy Had Tried to Ban Religious Worship
At Churches Offbase
In Contravention of the U.S. Constitution
And Commander-in-Chief Donald Trump
At the Same Time the Navy Permitted Offbase Parties

Major Daniel Schultz, an Air Force officer currently assigned to a U.S. Navy command, is an outspoken Christian, who brought to its knees a U.S. Navy gone rogue in perpetrating discrimination against religious worship. On June 24, 2020, the Navy attempted to restrict religious activities protected under the U.S. Constitution. Moreover, the Navy violated the direct order of its Commander-in-Chief, President Donald Trump, whose Executive Order of June 26, 2020, declared religious services as "essential services," even during the Chinese Virus pandemic.
The Navy order prohibited service members from participating in off-base religious worship in churches and threatened those who did so with court martial. At the same time the Navy permits indoor social gatherings of any size. Major Schultz argues that under the Navy order he cannot attend religious services at his church, but he can host a party at his house with the same number of people that attend his church.
The Navy's order created a firestorm. Because of Major Schultz's courage in standing up to the Navy's unconstitutional act, at personal risk to himself and his Navy career, the U.S. Navy was brought to its knees and issued a revocation of its order on July 16, 2020. [Some information for this Commentary was contributed by Catholic World News.]
True Catholics, Major Schultz's lawyer called the Navy's revocation of its unconstitutional religious ban "a major victory for the Constitution and for religious freedom within our military," which "righted the ship of religious liberty." He also praised Commander-in-Chief Trump for making religious liberty a priority in his administration and issuing an Executive Order to that end. Would that traditional Catholics would display the same outspoken courage in standing up for the True Faith as Major Schultz has done for an heretical sect.
---
July 18, 2020 - St. Camillus de Lellis
Double Feast
Perverted Presbyter, Sued along with Newcardinal Dolan, Is Found Dead
Miqueli Embezzled Collection Plate to Pay a "Sex Master" 1,000 Dollars Weekly
From: The TRADITIO Fathers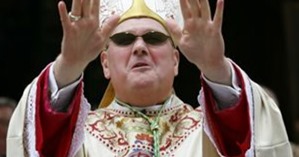 Newcardinal Timothy Dolan Was Blind
To His Presbyter's Stealing from the Collection Plate
To Fund Illegal Drugs, Personal Property, International Jaunts
And a Male Prostitute
To Whom He Was Paying 1,000 Dollars Weekly
To Play "Sex Master" to Miqueli's "Sex Slave"
Now the Presbyter is Dead under Mysterious Circumstances
As Newchurch's Great Sex & Embezzlement Holocaust
Continues Unabated
Bronx, New York, presbyter Peter Miqueli, who embezzled almost 1,000,000 dollars to pay for illegal drugs, personal property, international jaunts, and a male prostitute, turned up dead on July 9, 2020. Miqueli had been stealing from the collection plate to pay 1,000 dollars weekly to a male prostitute to play "sex master" to Miqueli's "sex slave" and engage in urodipsia. Miqueli was in the process of being sued by Newparishioners at St. Frances de Chantal Newparish in the Bronx.
The Newparishioners were also suing Newcardinal Timothy "Laughing Cow" Dolan, who was charged with allowing Miqueli's "truly sinful conduct" and affording "kid-glove treatment" to a presbyter who "brought great scandal and disgrace." Criminal charges could be brought as well. No autopsy had yet been performed, leading to speculation that the male prostitute may have killed him, or even the hapless Newcardinal Dolan. [Some information for this Commentary was contributed by the New York Daily News.]
True Catholics, the TRADITIO Network is the only outlet that, from the first public exposure of Newchurch's paedophile scandal in 2002, associated the Newchurch clergy's sex crimes against children with embezzlement of money, perpetrated from its leadership in Newvatican on down, has called it "Newchurch's Great Sex & Embezzlement Holocaust." Contrary to Newchurch propaganda, but in accord with many investigations, the Newchurch holocaust -- both of sex crimes and of theft -- continues unabated.
---
July 17, 2020 - St. Alexius, Confessor
Semidouble Feast
A Reader Asks: "Is It Moral for a Catholic to Wish Damnation
And Enjoy the Thought of Damnation of a Very Wicked Person?"
From: Maria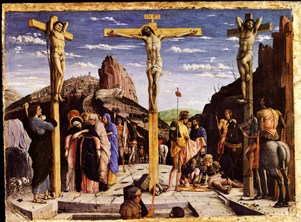 "Crucifixion" (1457–1459) by Andrea Mantegna
Although It Is Not Moral to Wish for a Person's Damnation
As Being Against the Second Great Commandment
It Is Certainly Moral to Wish for the Just Punishment of a Criminal
Even to the Extent of Capital Punishment for Serious Crimes
We Can Judge External Acts
But only God Can Judge the Internal Soul
Dear TRADITIO Fathers:
Is it moral for a Catholic to wish damnation and enjoy the thought of damnation of a very wicked person? My examples are people who are traitors to their country, paedophiles who assault children and seem to get away with it, and the apostates and heretics in Newvatican. Or should we instead pray for God to change their hearts?
THE TRADITIO FATHERS REPLY.
No, it is not moral to wish damnation for a person. It would be a grievous sin. One needs here to distinguish between objective and subjective judgment. As the prophet Samuel well put it: "For man seeth those things that appear; but the Lord beholdeth the heart" (1 Kings 16:7/DRV).
Although it is not moral to wish for a person's damnation, because we cannot "behold the heart," it is certainly moral to wish for the just punishment of a criminal, even to the extent of capital punishment for serious crimes. That is objective justice for external acts ("the things that appear"). But it is immoral for us to try to judge the internal disposition of a soul. This is only for God to judge.
We must always hope for the ultimate salvation of every human being. That is what the Second Great Commandment means: "Thou shalt love thy neighbor as thyself" (Matthew 22:39/DRV). Instead of immorally wishing for a person's damnation, you should rather pray all the more fervently for his conversion and ultimate salvation.
---
July 16, 2020 - Our Lady of Mount Carmel
Double Major Feast
Likely Leftist Seditionists Have Set Ablaze the Primary California Mission
San Gabriel Archangel, Founded in 1771 by the Franciscan Padre Junipero Serra
From: The TRADITIO Fathers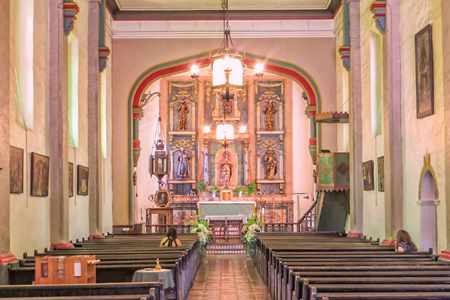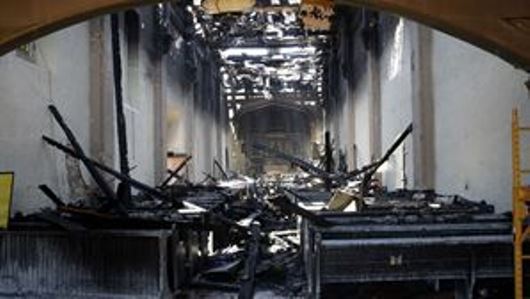 Left: San Gabriel Mission before the Fire
Right: San Gabriel Mission Torched, Likely by Atheist Leftist Seditionists
Notice the Unhistorical Novus Ordo Accoutrements
Sacrilegiously Placed in Front of the Historic Traditional Altar
By the Heretic Newchurch of the New Order
The Newchurch Archdiocese of Los Angeles Had Effectively Torched
The Mission Already in a Spiritual Sense
Having Destroyed the Historic Catholic Nature of the Mission
As Founded by Franciscan Padre Junipero Serra
On July 11, 2020, a massive fire devastated the 18th-century San Gabriel Mission, a California Historical Landmark, the fourth of the famous California Missions, founded September 8, 1771, by the Franciscan Padre Junipero Serra. It was the most prolific of the Missions for the Catholic Faith, where over 25,000 baptisms were administered between 1771 and 1834. The fire began at around 04:00 local time and destroyed the roof and interior of the 249-year-old structure, which was to have celebrated its 250th anniversary in 2021.
The fire burned for two and a half hours. Fortunately, historic paintings and artifacts had been removed from the sanctuary ahead of planned renovations, and the church's historic altar and the wooden statues attached to it also remained intact. For original photographs of several California Missions, click on the TRADITIO Network's Holy Cards, California Missions & Stations of the Cross department.
San Gabriel Mission was the original site of the city that later became Los Angeles, now the second post populous city in the United States, dedicated to Our Lady Queen of the Angels. The Mission was featured on the seal of Los Angeles country sicne 1957, but in 2016 the cross atop the Mission was removed by a vote of 3-2 amidst great controversy by the county Board of Supervisors.
The cause of the fire is under investigation, but arson by Leftist seditionists who have been running rampant across the United States in recent weeks is highly suspected. The San Gabriel Fire Department is reviewing video from a security camera that was pointed at an area where a statue of Serra stood in front of the mission, before Newchurch officials caved in to the seditionists and removed the statue. A regional arson task force and the federal Bureau of Alcohol, Tobacco, Firearms and Explosives, are also investigating the probable arson. [Some information for this Commentary was contributed by the Los Angeles Times.]
True Catholics, historic Catholic churches have recently been targeted by the seditionists because of their association with the Catholic explorer Christopher Columbus and Padre Serra. The Leftist seditionists are mostly atheists who will use any excuse to destroy religious and historical monuments associated with Roman and Western Civilization. Unfortunately, most true Catholics, including supposedly conservative political leaders (except President Donald Trump), have sat on their hands while their civilization is being destroyed by the Newbarbarians.
---
July 15, 2020 - St. Henry II, Emperor of Germany, Confessor
Semidouble
A Reader Asks: "Isn't It Better for Children
To Attend Newchurch Schools rather than Public Schools?"
From: Tim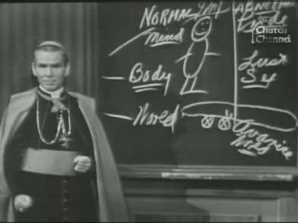 Even the Renowned Catholic Educator
Archbishop Fulton Sheen
In 1967 Advised that Catholics Be Educated
In the Public Schools
Rather than the Modernist Newchurch Schools
Which Caused Students to Lose their Catholic Faith
What Sheen Said in 1967 Is even Truer Now
With the Marxist/Modernist Apostate
Francis-Bergoglio as the Newchurch Leader
Dear TRADITIO Fathers:
Even if Newchurch does not teach the traditional Catholic religion, isn't it better for Catholic children to attend Newchurch schools rather than public schools?
THE TRADITIO FATHERS REPLY.
Most certainly not! Newchurch schools are not Catholic schools; they are worse than public schools. Bishop Fulton Sheen, a renowned Catholic educator, said it best, already by 1967:
You are better off going to a state school where you will have the chance to fight for your Faith, than going to a modern Catholic [sic] school where you will have the new watered-down, Modernist version of the Faith spoon-fed to your unsuspecting minds, so that you will be apt to lose your Faith.
Again, Newchurch schools are not Catholic schools. They do not teach the Catholic religion, but the New Order heresy. In many cases, they are worse even than Protestant schools, which at least teach some belief in Christ and the Bible. Newchurch, having previously been headed by heretic Newpopes, is now headed by an outright Marxist/Modernist apostate.
Better, as Bishop Sheen advised, to go to a public school. Better yet, to become part of a homeschool group that actually teaches the true Catholic Faith and a Classical curriculum.
---
July 14, 2020 - St. Bonaventure, Bishop, Confessor & Doctor
Double Feast
Is U.S. President Trump Swinging toward the Traditional Catholic Side?
He Appears to Be Turning away from the Newchurch Bishops toward More Traditional Catholics
From: The TRADITIO Fathers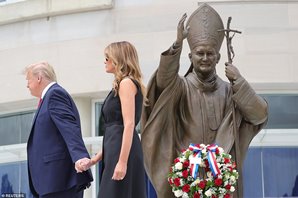 U.S. President Donald Trump (Left) Is Walking Away
From the Hypocritical U.S. Newbishops
He Deigned Recently to Visit the National Shrine
Of the Unsaint JPII-Wojtyla (Right)
And Was Criticized by the Heretic Newarchbishop
Of Washington, D.C., Wilton Gregory
He Has Tried to Help Christians around the World
But the Newbishops Have Not Reciprocated
It seems that, like traditional Catholics from the early 1960s, U.S. President Donald Trump is turning away from the U.S. Newbishops. According to a July 9, 2020, report by the Catholic News Agency, in recent weeks Trump has elevated traditional-leaning Newchurch critics like Newarchbishop Carlo Vigano, former Ambassador (Newpapal) Nuncio to the United States (2011-2016), and lay author Taylor Marshall, a lay author.
Vigano shocked Newchurch by publicly stating that he had personally warned Francis-Bergoglio about the sex crimes of Theodore McCarrick, Newcardinal of Washington, D.C., and called for McCarrick's abdication. Bergoglio had lied in denying that he had ever been informed about McCarrick's sexual predations of children and young Newseminarians. Vigano has subsequently been an outspoken critic of Newchurch bishops and of the Vatican II Anti-council and has called for the abdication of Bergoglio for heresy.
Marshall in his 2019 book Infiltration claimed that Modernists and Marxists hatched a plan to subvert the Catholic Church from within, with their goal being to change Catholic doctrine, the Mass, and the mission of the Church. He correctly calls Paul VI-Montini a "Modernist" and the Unsaint JPII-Wojtyla "a bumbling idiot of a [New]pope." Nevertheless, Marshall was fifty years late. Traditional Catholic authors, like Fr. Gommar DePauw, Patrick Henry Omlor, and Michael Davies, had already documented those facts in the 1960s.
Marshall was a convert to the heretical Newchurch sect from the Episcopalian sect in 2013 -- out of the frying pan into the fire, as the saying goes. He may be on the path to traditional Catholicism, but appears recently to be taking a detour via the Fellay-Pagliarani Neo-SSPX, which has been assimilating many of the Newchurch errors and wishes to become a pawn to Newchurch for a little power. Marshall is a babe in the woods at this point, but he may eventually learn.
Trump has gone out of his way to help the U.S. Newbishops. He has taken a uniquely strong stand on religious liberty for Christians around the world. He has told the Newbishops that he will assist with private education. He has already declared religious services "essential services" so as to raise them above local governors' attempted closure of churches on the excuse of the Chinese Virus. He even deigned to visit the National Shrine of the Unsaint JPII-Wojtyla, which visit was hypocritically criticized by the heretic Newarchbishop of Washington, D.C., Wilton Gregory.
But Trump more recently has turned away from the Newchurch bishops toward more traditional Catholics. He is offended by the Newbishops' hypocritical lack of public support for his concrete action for freedom for Christians and other faiths around the world against totalitarian governments. [Some information for this Commentary was contributed by the Catholic News Agency.]
Good Catholics, the U.S. President, a Presbyterian, is known for his good practical instincts and seems to have an intuitive understanding about the hypocrisy of Francis-Bergoglio's Newchurch of the New Order. The U.S. Newbishops are reportedly becoming more unsettled that Trump is discovering their Big Lie that they are Catholic and is turning away from them toward those who actually have the Faith.
---
July 13, 2020 - St. Anacletus, Pope & Martyr
Semidouble Feast
Francis-Bergoglio Consigns Hong Kong to the Communist Chinese
He Deliberately Omits Prepared Remarks on Hong Kong Freedom from His Angelus Screed
From: The TRADITIO Fathers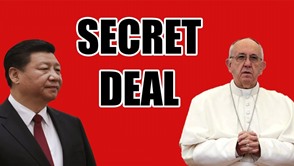 Francis-Bergoglio Entered into a Still Secret
Deal for His Newchurch to Be Sold Out To
Atheist Communist Dictator Xi Jin-ping
In September 2018, up for Renewal in 2020
Bergoglio, Fearing Xi's Anger, Has Avoided
Any Public Statement about Religious Liberty
Both in Hong Kong and on the Chinese Mainland
Clearly, Bergoglio Is a Marxist First
And a Newpope of the Apostate Newchurch Second
More and more, Francis-Bergoglio has turned what is supposed to be religious into politics. The Sunday Angelus from the Apostolic loggia is supposed to be a devotion to the Incarnation and the Blessed Virgin Mary, but the Marxist/Modernist Francis-Bergoglio has now turned it into an opportunity to give speeches based in Leftist politics. On July 5, 2020, he had already distributed the text of his speech, which included a plea for religious freedom in Hong Kong, where Communist China is now trying to take over. But, without explanation, the plea for freedom was dropped. The statement was to have read in part: "I thus express the desire that societal freedom, and especially religious freedom, be expressed in full and true liberty, as indeed various international documents provide for it."
The deliberate omission gives further evidence that the Marxist Newpope has sold out to Communist China in his still secret sellout agreement of September 2018. Since that agreement the Red Chinese government of Xi Jin-ping has conducted a campaign of extermination of Christians, killing clergy, razing churches and demolishing crosses throughout the Red China. Bergoglio has said nothing against these predations, even though many of his own clergy and laity have been its victims. And some people think that Pius XII was evil for not speaking out publicly against the Nazis! [Some information for this Commentary was contributed by Catholic World News.]
True Catholics, it has been reported that the plea for Hong Kong's freedom was suppressed out of concern that Xi Jin-ping would become angry at Bergoglio. Bergoglio has thus avoided any public statement about religious liberty both in Hong Kong and on the Chinese mainland. Francis-Bergoglio's 2018 secret sellout agreement comes up for renewal in September 2020. Clearly, Bergoglio is a Marxist first and a Newpope of the apostate Newchurch second.
---
July 12, 2020 - Sixth Sunday after Pentecost
Semidouble Sunday
One-third of Newchurchers in Germany Are Leaving Francis-Bergoglio
Europe's Largest Country Is Rejecting His Marxist Newchurch of the New Order
From: The TRADITIO Fathers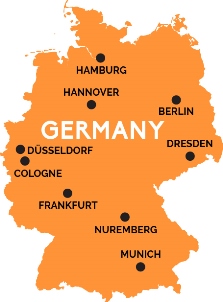 Germany Is Europe's Largest Country
One-third of Its Newchurchers Are Planning to Leave
Francis-Bergoglio and His Newchurch of the New Order
In just One Year the Number of Departures
Went up by 26 per Cent
Germany Is Considered a Bellwether
For What Is Already Happening
And Will Soon Happen to Other Countries in Europe
Newchurch Has Been Leaking Like a Sieve
Since the Vatican II Anti-council (1962-1965)
On July 9, 2020, the Newchurch newspaper Die Tagespost announced that three out of every ten Newchurchers, or 8.5 million German Newchurchers, are preparing to leave Francis-Bergoglio and his New Order sect. Germany is Europe's largest country and is considered a bellwether for what is already and will soon happen to other countries in Europe.
Only half of Newchurchers, or about 15 million German Newchurchers, said that they would stay with Newchurch -- for now. In 2019 a record number of Newchurchers left Francis-Bergoglio's sect, 272,771, a 26 per cent increase over 2018. [Some information for this Commentary was contributed by the Catholic News Agency.]
True Catholics, Francis-Bergoglio's Marxist/Modernist New Order sect has been leaking like a sieve since the Vatican II Anti-council (1962-1965). It was Bergoglio's predecessor, Benedict-Ratzinger, the Modernist heretic, who came from Germany and presided from 1981 to 2013 over Newchurch's Great Sex & Embezzlement Holocaust, which hit Germany hard. Now Germany has had enough and is cutting its ties with its own Ratzinger and his successor, the Modernist/Marxist Francis-Bergoglio, and their Newchurch of the New Order. "And it fell, and great was the fall thereof" (Matthew 7:27/DRV).
---
July 11, 2020 - Our Lady's Saturday
Simple Feast
A Reader Asks: "Should a True Catholic Be Concerned about 'End Times'
Or Entirely Avoid Such Speculation as Sinful?"
From: Monica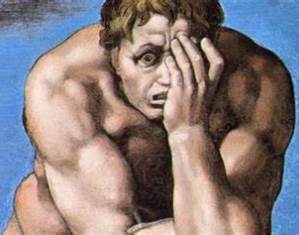 The Damned Soul Contemplates His Fate
In Michelangelo's Powerful Fresco
"The Last Judgment" (1535-1541)
Before the Last Judgment Will Come
Our Own Particular Judgment at Death
It Is Our Own Judgement upon Which
Each of Us Needs to Be Focused
Not Idle Speculations on "End Times"
Such Speculations Are Explicitly Condemned
By Our Lord as Sinful
And Can Lead Us to Wander Away
From Our Own Eternal Salvation
Dear TRADITIO Fathers:
Given the uncertainties of our present day, I am curious about the timeline for the "end of times." We hear so much about the "Three Days of Darkness," the "Reign of the Anti-Christ," the "Reign of Mary," the "Great Catholic Monarch," and the like. Should a true Catholic be concerned about "end times" or entirely avoid such speculation as sinful?
THE TRADITIO FATHERS REPLY
Our Lord clearly answers your question: such curiosity is actually sinful. In the fifth book of the New Testament, The Acts of the Apostles, it is recorded that the Apostles ask Our Lord before His Ascension into Heaven about the so-called end times. He chastises their question, saying: "It is not for you to know the times or moments, which the Father hath put in his own power" (Acts 1:7/DRV).
Ignoring Christ's clear words, some errant Catholics have become so obsessed with "end times" that they risk their own salvation. It is certainly true that the world will eventually end, but what you should be concerned about is the end of your own time. When the world comes to an end is immaterial for your own salvation or damnation. It is your own salvation, God's Particular Judgment upon you at the end of your own times (life) upon which you need to focus.
Put aside idle speculations about things over which you have no control and instead focus upon meriting your own salvation. Becoming obsessed with useless material questions can easily lead you astray and risk your own salvation.
---
July 7, 2020 - Seven Holy Brothers, Martyrs
Sts. Rufina & Secunda, Virgins & Martyrs
Semidouble Feast
Traditional Catholic Film Composer Ennio Morricone Dead at 91
Morricone Wrote the Haunting Film Score for 1986's Oscar-winning "The Mission"
From: The TRADITIO Fathers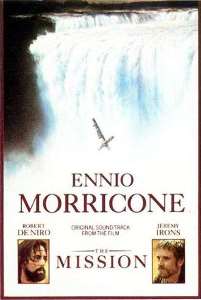 Traditional Catholic Ennio Morricone
Who Died on July 7, 2020, at Age 91
Wrote Numerous Classic Film Scores
Including 1986's Breathtaking "The Mission"
In Which Latin Church Music
Was Woven with Native Panpipe Music
The Native Choir Beautifully Sings
A Latin Te Deum and a Miserere
He Refused to Compose for the "New Mess"
And Demanded that the Church's "Vital" Music
Be Used, the Sacred Gregorian Chant
Composer Ennio Morricone died on July 6, 2020, at age 91. Morricone was a classically-trained musician, composer, and conductor, who, in addition to symphonic pieces, wrote classic music for numerous films. his crowning achievement being the score for the 1986 religious film The Mission.
In this Oscar-winning film, Jeremy Irons plays an 18th-century Spanish Jesuit who goes into the Brazilian rain forest to build a mission in the hope of converting the Indians of the region, with Robert DeNiro playing a convert who assists Irons in his mission. In the film score Morricone wove the mesmerizing and doleful panpipe music of the indigenous people with that of the missionary party's European instruments. Morricone included in the score a Latin Te Deum and Miserere, beautifully sung by the native choir. For further information on this film, click on FAQ12: What Films Do You Recommend for Traditional Catholics? in the TRADITIO Network's Library of Files (FAQs and Traditional Apologetics) department.
Morricone spoke out on the Vatican II Anti-council's degrading effect upon music. In a 2009 interview he denounced the Anti-council's
liturgical errors ... that continue to exist. Today the [New]church has made a big mistake, replacing 500 years with guitars and popular songs. I don't like it at all. Gregorian chant is a vital and important tradition of the Church, and to waste this by having guys mix religious words with profane Western songs is hugely grave, hugely grave. The same thing happened before the Council of Trent, when singers sang profane songs with sacred melodies and sacred words.
Morricone criticized Benedict-Ratzinger for not having the courage to enforce even his meagre attempts to correct the errors of the Vatican II Anti-council in the realm of music. Morricone supported " the tradition of the Church to set aside a language like Latin, which is so important and serious, for the Church itself." He went on:
But I don't agree with, and feel very strongly about, mixing profane, secular music with religious words in Church, or mixing religious music with a profane and secular text. After the Second Vatican [Anti-]council, I was asked to be a consultor to the vicariate for two pieces of sung Church music, and I refused. The Church and Christians have Gregorian chant, and they said we had to now have this other music, so I refused. All the musicians in Rome also refused to work with it."
At least some Church musicians have the courage to stand up for what is truly Catholic!
---
July 6, 2020 - Ferial Day
Francis-Bergoglio Recalls Benedict-Ratzinger to House Arrest in Newrome
Before He Could Publish His Bergoglio Tell-all Book with His Now-dead Elder Brother
From: Peter, The TRADITIO Network's Roman Correspondent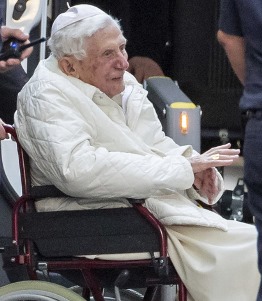 Benedict-Ratzinger, Now Wheelchair Bound
Was Recalled to Newrome by Francis-Bergoglio
After Spending only Five Days
With His Dying Elder Brother
Ratzinger Has Now Been Placed under House Arrest
With His Newnuns Replaced
By Bergoglio's Own Assistenti (Spies)
The Tell-all Book that Ratzinger Was Writing
With His Now-dead Elder Brother
Will Never See the Light of Day
After the debacle of Benedict-Ratzinger's five-day release from house arrest on June 18-22 to Regensburg, Germany, to visit his dying elder brother, and his sudden recall to house arrest in the Old Newpopes' Retirement Home literally under the nose of Francis-Bergoglio, Bergoglio seems to have blown a fuse and has put the household staff of Ratzinger henceforth under a commissar. There is reason to believe that the four Newnuns who care for him are about to be replaced with Bergoglio's own assistenti (spies), who are to be under an unknown entity controlled directly by Bergoglio. It's all very conspiratorial.
Ratzinger and his elder brother Georg, who died on July 1, 2020, just nine days after Ratzinger had been yanked back to Newrome, were apparently working on a tell-all book when the Georg died. We all remember what happened when Ratzinger tried to work on a book with Newcardinal Sarah. Bergoglio had a panic attack, and Gaenswein, his and Ratzinger's private secretary (and spy on Ratzinger), was nearly decapitated.
Bergoglio has been exposed in this incident to be not only a megalomaniac but also a paranoid in the proper sense of the latter term: someone who fears that those around him are plotting against him. His Newpontificate is in tatters, and he obsesses about his 93-year-old predecessor, who is in no shape to lead any movement except to Hades . The evidence is obvious: Bergoglio is mentally ill. We knew that he was already doctrinally apostatic, but that's nothing new for the Newprelates of Newchurch. This is something deeper. Is he fundamentally mad?
---
July 8, 2020 - St. Elizabeth, Queen of Portugal, Widow
Semidouble Feast
Scientists Confirm Eight-century Provenance for Holy Face Crucifix
Devotion to the Holy Face Spread throughout the Middle Ages to the Present Day
From: The TRADITIO Fathers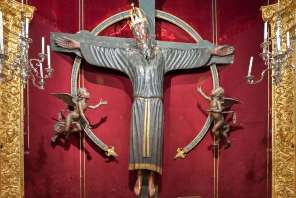 The Holy Face Crucifix in Lucca, Italy
Has Now Been Confirmed by Scientists
As Carved in the Eighth Century
Not as Late as the Twelfth Century
As Was Previously Thought
The Image of the Crucified on This Crucifix
Inspired Devotion to the Holy Face
Which Has Been Practiced
From the Middle Ages to the Present Day
On June 26, 2020, scientists announced that the Holy Face crucifix in the Cathedral of St. Martin in Lucca, Italy, is in fact the oldest wooden statue in Europe. A radiocarbon dating study placed the provenance of the 2.4-metre high crucifix at between A.D. 770 to 880.
The study coincided with the 950th-year anniversary of the cathedral's consecration in the late 12th century. The scientists concluded: "We can now consider [it] the oldest wooden statue in the West that has been passed down to us."
True Catholics, from the image of the Crucified on this crucifix, devotion to the Holy Face spread throughout Europe in the Middle Ages as a living memory of the Crucified. Faithful making the pilgrimage from Canterbury to Rome stopped in the Tuscan city of Lucca to venerate the crucifix. The Holy Face is mentioned by Dante Alighieri in his famous epic poem Inferno, the first of his Divina Comedia trilogy.
---
July 7, 2020 - Sts. Cyril & Methodius, Bishops & Confessors
Double Feast
Newdiocese of Pittsburgh Shutters Two-thirds of Its Newparishes
In Forty Years because of Paedophile Sex Crimes
From: The TRADITIO Fathers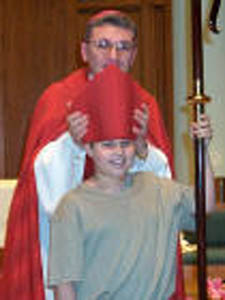 Newchurch Bishop David Zubick
Of Pittsburgh, Pennsylvania
Places His Newepiscopal Miter
On the Head of a Girl, Saying:
"It Is Never too Early
To Plant the Seed of Ordination [Sic]"
The Modernist Heretic Zubik Is Shuttering
Another 46 of His 152 Newparishes
In One Fell Swoop
The Newdiocese of Pittsburgh, Pennsylvania, has been awash in sex crimes perpetrated by its Newbishops and presbyters. It was featured in the 2018 Pennsylvania Grand Jury Report when its former Newbishop, Donald Wuerl (1988-2006), was charged with knowingly suborning a ring of paedophile presbyters and covering up the ring's activities in a "Circle of Silence." In 2007 David Zubik took over and things got only worse.
In 1980 the Newdiocese had 321 Newparishes, then went down in 2000 by almost 40 per cent, then went down again in 2016 by almost another 10 percent. In 2020, the number of Newparishes stood at only 152. On July 1, 2020, with his Newdiocese swirling down into the abyss, Zubik announced that he was shuttering 46 more Newparishes. [Some information for this Commentary was contributed by Pittsburgh KPXI-TV.]
True Catholics, in a letter to his disenfranchised Newparishioners, Zubik tried to describe his shuttering of 46 Newparishes in one fell swoop as "a message of love and mercy." Only an officer of the hypocrtical Newchurch of the New Order, headed by the Chief Hypocrite, Francis-Bergoglio, could make such an analogy. That is why Newchurch is fast sinking into a sump hole.
---
July 6, 2020 - Octave Day of Sts. Peter & Paul, Apostles
Double Major Feast
Protestants Attempt to Set Afire the Marian Column
Originally Erected in 1650 in the Town Square of Once-Catholic Prague, Czechoslovakia
From: The TRADITIO Fathers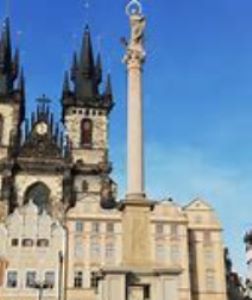 The Marian Column
Originally Erected in 1650
And Destroyed in 1918
Has Been Rebuilt and Reinstated
In Prague's Old Town Square
A Group of Protestants
Attempted to Set the Column Afire
But the Vandals Were Stopped
By the Prague Police
In January 2020, the city of Prague, Czechoslovakia, rebuilt and reinstated the historic Marian Column to the Old Town Square. The column, originally erected in 1650 in thanksgiving for the victory in the Battle of Prague (1648), in which Holy Roman Emperor defeated the Swedes, had been destroyed in 1918 after the First World War. It stands 15 metres high and bears a Corinthian pedestal at the top, upon which a two-metre gilded statue of the Blessed Virgin Mary sits, crowned with stars.
On June 4, 2020, a major part of the impressive column was reinstalled, standing 15 meters high, with the remainder to be completed by mid-August. But just 17 days afterward, a group of men, apparently supporters of the heretic John Hus (1372-1415), who was burned at the stake, tried to set the column afire. Today Czechoslovakia (now the Czech Republic), once Catholic, is among the least religious countries in Europe. [Some information for this Commentary was contributed by Global Voices.]
True Catholics, whereas in the United States the police have been reluctant to stop the vandalism of numerous historic monuments commemorating the Confederacy and the U.S. Presidents, the Prague Police quickly intervened to stop the act of vandalism and save the Marian monument. It is scandalous that the continent from which the Catholic religion spread to the entire world, Europe, is quickly shedding its Catholic heritage. Even Newvatican is now headed by a self-confessed Marxist.
---
July 5, 2020 - Fifth Sunday after Pentecost
Semidouble Sunday
Francis-Bergoglio Yanks Ex-Newpope Benedict-Ratzinger back to Newrome
From the Deathbed of Ratzinger's 96-year-old Brother, Who Has Now Died just Nine Days Later
From: The TRADITIO Fathers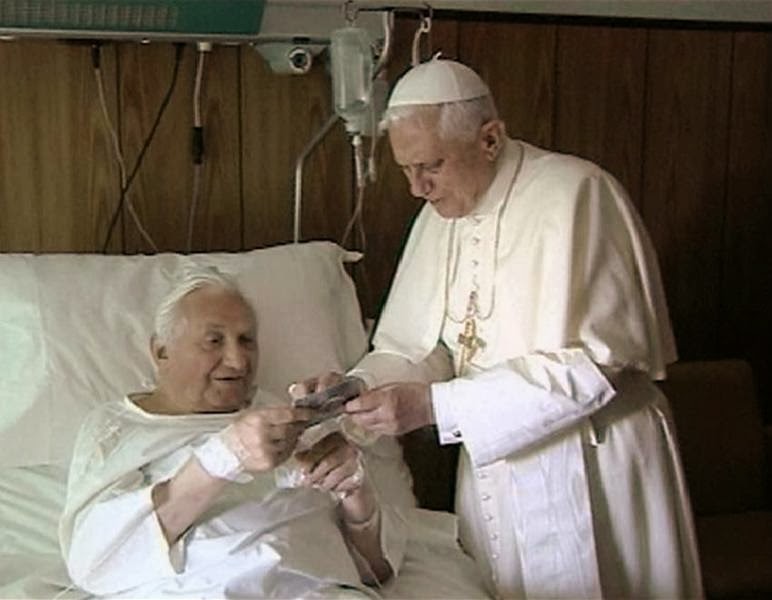 Why Was Ex-Newpope Benedict-Ratzinger
Wrested Away from the Bedside
Of His Dying Elder Brother
Newmonsignor Georg Ratzinger (Left)
And Dragged back
To the Old Ex-Newpopes' Retirement Home
Literally under the Nose of Francis-Bergoglio?
Now Ratzinger's Elder Brother Has Died
Just Nine Days after
Ratzinger Was Hauled back to Newrome
Newmonsignor Georg Ratzinger, the elder brother of ex-Newpope Benedict-Ratzinger (Josef), has died on July 1, 2020, at the age of 96. On June 18, 2020, Francis-Bergoglio had furloughed Josef from house arrest in the Old Newpopes' Retirement Home in Newvatican to visit his dying brother in Regensburg, Germany. When asked when he would return to Newrome, Ratzinger did not give a date. He said merely that he would "spend the necessary time with his brother."
It was a surprise, therefore, that Josef was whisked back to Newrome under guard by the Deputy Commander of the Vatican Gendarmerie within just four days, nine days before his brother's actual death. Speculation has arisen that Bergoglio was afraid to let him out of his sight for more than a very few days. [Some information for this Commentary was contributed by the National Catholic Register.]
True Catholics, Georg Ratzinger died under a very dark cloud. Under his directorship of the Regensburg Cathedral Choir from 1964 to 1994, some 200 cases of sexual and other crimes were reported. Whether Georg was involved in the sexual abuse is debatable, but it is clear that he engaged in physical abuse, such as the throwing of a chair at a boy who sang off key. Georg had thrown the chair with such force at the boy that Georg's false teeth fell out. Newvatican, in this case as in virtually all the others under Benedict-Ratzinger's complete charge from 1981 to 2005, took no punitive action. As a result, Newchurch's Great Sex & Embezzlement Holocaust continues unabated under Francis-Bergoglio.
---
July 4, 2020 - Within the Octave of Sts. Peter & Paul, Apostles
Semidouble
Prosecutors Raid St. Peter's Archbasilica
The Sistine Chapel Choir Is Implicated in Money Laundering and Theft
From: The TRADITIO Fathers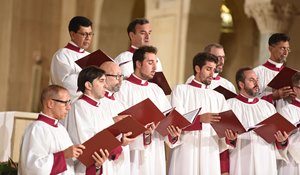 St. Peter's Archbasilica Has Been Raided
By Criminal Prosecutors
Seizing Documents and Computers
In a Heightened Investigation of Financial Crimes
Perpetrated by the "Holy See"
Also Implicated in Money Laundering and Theft
Is the Sistine Chapel Choir
Whose Revenues Were Diverted
Into Private Pockets
On June 30, 2020, criminal prosecutors raided St. Peter's Archbasilica to seize documents and computers in a heightened new investigation into financial crimes perpetrated by the "Holy See." The Auditor General had previously reported finding financial crimes in the operation of the Archbasilica.
Also implicated in money laundering and theft is the Sistine Chapel Choir, which now sings for Francis-Bergoglio's Novus Ordo Messes at the archbasilica. One choirmaster has already been fired. Revenue from the choir's performances was not included in its income statements, but was diverted into private pockets.
True Catholics, Francis-Bergoglio's administration has run amuck in financial crimes, added to its moral crimes, in Newchurch's Great Sex & Embezzlement Holocaust. A criminal investigation is continuing into Bergoglio's Secretary of State, the No. 2 man at Newvatican, who is accused of overseeing the diversion of hundreds of millions of U.S. dollars in Newchurchers' charitable donations to the Unholy See into the pockets of European financiers. The Newroman sewer is stinking to high heaven!
---
July 3, 2020 - St. Leo II, Pope & Confessor
Semidouble Feast
A Reader Asks: "Is the Fellay/Pagliarani Neo-SSPX Continuing to Import
Elements of the New Order Used by the Modernist Newchurch into Its Messes?"
From: John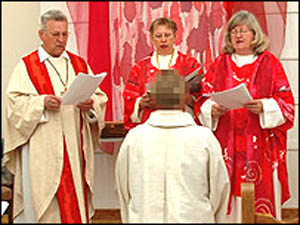 The Future of the Fellay/Pagliarani Neo-SSPX?
Their June 29, 2020, Ordinations
Have Caused Controversy
Because of Numerous Abberations
From the Traditional Latin Mass
As Fellay/Pagliarani Continue to Import
Elements of the New Order
Used by the Heretic Newchurch into its Messes
Dear TRADITIO Fathers:
Fellay/Pagliarani's Neo-SSPX staged an ordination service on July 29, 2020, at its seminary in Econe, Switzerland. I noticed a number of aberrations from the Traditional Latin Mass. For example, the celebrant did not read the Gospel while the deacon sang it. Is the Neo-SSPX continuing to import the elements of the New Order used by the heretic Newchurch into its Messes?
THE TRADITIO FATHERS REPLY
The Neo-Society of St. Pius X does not use the Traditional Latin Mass, but the New Latin Mess of 1962. Since Bernie Fellay began to court the heretic Newchurch of the New Order during his 24-year regime (1994-2018) as Superior General after the death of Archbishop Lefebvre in 1991, the Neo-SSPX has not been a truly Catholic organization
What you have observed is just one of the aberrations from the Traditional Latin Mass that is contained in over 200 pages of aberrations that were introduced in 1960. Most traditional Catholics are aware of another one of these, the elimination of the Confiteor recited by the servers before Holy Communion is distributed, but there are hundreds of other aberrations introduced mainly in Five Major Steps to the Invalid 1969 "New Mess." The Archbishop found this elimination to be tantamount to the Protestant heresy of the "priesthood of the people" and ordered it reinstated for his original traditional Society of St. Pius X. Finally, in 1962 the Sacred Canon of the Mass, which had not been touched since Apostolic times, was desecrated.
These aberrations were fabricated from Pius XII's personally-appointed head of liturgical "reformation," the notorious Freemason presbyter Hannibal Bugnini, and came in Five Major Steps starting in 1951. It was Pius XII who took important decisions on the Sacred Liturgy away from the traditional and highly-conservative Sacred Congregation of Rites, which had successfully guarded the integrity of the Mass and Divine Office since 1588 when Pope Sixtus V constituted it. In 1948 Pius XII put the liturgy into the hands of a new Commission for Liturgical Reformation headed by the Modernist heretic Bugnini.
Pius XII's Bugnini Commission did its hatchet-job well. Over the period from 1951 to 1960, it implemented changes to destroy the Traditional Latin Mass. By 1969, the sacrilegious, idolatrous, blasphemous, and invalid "New Mess" replaced the Traditional Latin Mass in Newchurch. For further information, click on the TRADITIO Network's Traditional Latin Mass, Divine Office & Sacraments department in the section "The Descent into the Black Hole of the Liturgical 'New Order'."
---
JULY 2, 2020 - VISITATION OF THE BLESSED VIRGIN MARY
DOUBLE FEAST OF THE SECOND CLASS
A Reader Asks: "Is It Permitted for Me to Become the Godfather of the Child
Of My "Ex-" wife, Who Has "Married" Her Paramour in a Bigamous "Second Marriage"?
From: Paul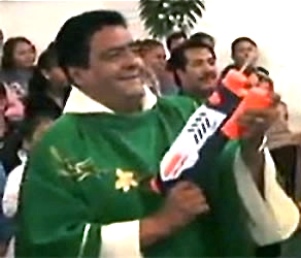 A Novus Ordo Presbyter Simulates
A Phony "Installation" by Squirt Gun
One Month after the "New Mess"
Was Approved in 1969
Newchurch Changed the Sacrament of Baptism
Into a New Rite of "Inititiation"
Like a College Fraternity Party
By Now Novus Ordo "Initiations"
Are of Highly Doubtful Validity (Fake)
Dear TRADITIO Fathers:
I am a traditional Catholic. My wife, a Newchurcher, divorced me against my will. Since then, I've remained faithful to my marriage vows, but she entered into a bigamous "second marriage." She is now pregnant by her paramour and wants me to be the godfather of her child. I'm not inclined to agree, but, on the other hand, I could be the only truly Catholic influence in the life of that child. Would it be proper for me to agree to be the child's godfather?
THE TRADITIO FATHERS REPLY.
St. Paul answers your question in his Epistle to the Romans (3:8), saying that those who do evil that some good may result are justly damned. Your Catholics instincts are correct in that you cannot assume such a role in an pseudo-sacrament of "initiation" (the Novus Ordo stopped using "baptism" in 1969, the same year it introduced the "New Mess" into its sect) any more than you could be a godfather of a Methodist child.
In practical terms, it is unlikely that you would have any other role in the child's life than as a one-time place filler at a sacrilegious service for show. Your "ex"-wife is probably trying, in some perverse way, to legitimate in her own mind her bigamy through getting you entangled in it.
You don't mention the father of the child. We suspect that he would not tolerate your traditional Catholic "influence" anyway. By her bigamy she has publicly rejected and excommunicate herself. If you want to have an influence in the child's life, and you are in reality permitted to do so by the parents, then do so. Take him to the Traditional Latin Mass and educate him in the traditional Catholic Faith. You don't have to be a spurious "godfather" to do that.
---
JULY 1, 2020 - MOST PRECIOUS BLOOD OF OUR LORD JESUS CHRIST
DOUBLE FEAST OF THE FIRST CLASS
50 Courageous Citizens Hold off 150 Vandals
Who Had Planned to Destroy a Bronze Statue of California Missionary Padre Serra
From: The TRADITIO Fathers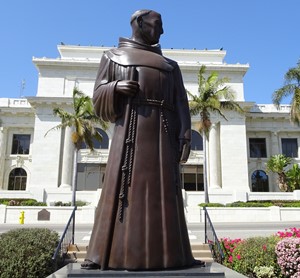 The Bronze Statue of Padre Serra
Founder of 21 California Missions
To Convert and Teach the Indians There
Not Only Religion, but Music and Practical Arts
50 Courageous Citizens Surrounded the Statue
And Held off 150 Vandals to Save the Statue
Statues in San Francisco and Los Angeles
Did Not Have Such Defenders
While the famous California missionary Franciscan priest, Padre Junipero Serra, was being vilified by the atheistic seditionists who are currently destroying historical statues all over the United States, his statues in that state were being removed by equally atheistic secular authorities (many of whom call themselves "Catholic" to obtain votes from clueless Newchurchers), a few courageous citizens stood up for Catholic history and surrounded a Serra statue in Ventura, California, to protect the bronze that had stood in front of Ventura City Hall since 1936.
These 50 defenders, facing down 150 vandals, prevented the atheist insurrectionists from destroying the bronze statue in the city where Padre Serra founded the Mission of San Buenaventura, one of the longest surviving of the missions. Even when a citizen placed a call to 911, no police came to prevent the intended vandalism, a felony. The defenders stood alone, but in the end succeeded. The confrontation occurred on June 20, 2020, in response to a planned "Tear Down Junipero Serra" riiot. Similar statues in San Francisco and Los Angeles were not defended and were subsequently destroyed by the atheist insurrectionists. [Some information for this Commentary was contributed by the California Catholic Daily.]
Padre Serra founded a series of 21 missions between 1769 and 1833 from the Mexican border to the north of San Francisco. The purpose of the missions was to evangelize the Indians of California into the True Faith. At the same time the Franciscans taught the Indians agriculture, viticulture, and other practical arts to sustain themselves. The missions also provided the Indians with protection, as Indian tribes frequently attacked each other. In addition, the Franciscans taught the Indians the proper music of the Church, Gregorian chant, in which the Indians according to local reports excelled, as well as in instrumental music. For further information, click on the TRADITIO Network's Holy Cards, California Missions & Stations of the Cross department.
True Catholics, on June 26, 2020, the U.S. President, Donald Trump, who is one of the few has been speaking out in defense of the historical statues and monuments, issued an executive order ramping up the resources of the federal government to protect statues such as those of Padre Serra and to impose a penalty of ten years in federal prison upon those insurrectionists who would presume to destroy the statues and monuments. It is too bad that those who call themselves "Catholics" do not rise up in large numbers to protect what is truly Catholic.
---

Return to Daily Commentaries from the TRADITIO Fathers.